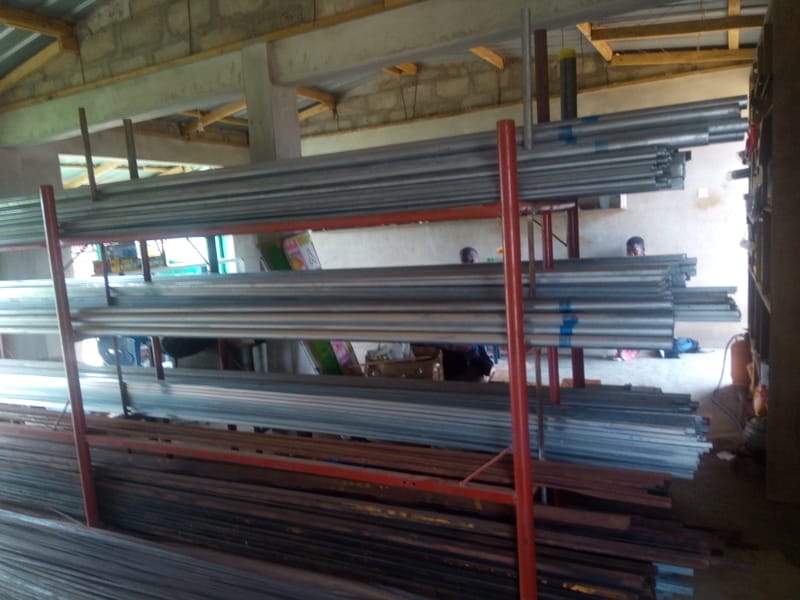 Get all your quality welding and Teleology services and Products here now!
With over 20 years for more experience of Welding Technology and fabrication. We can Combined Solid material which has been sintered, especially a mixture of iron ore and other materials prepared for smelting to Manufacture Product and Metal works. Such as the following: Square Pipes, Steel, Sheets, Steel Pipes, Gas Cylinders, Gas, Burners, Electrodes, Oil Paints, Rim Stoves Renovators Ect.
Adonai Welding Technology has been providing general welding,technology and Fabrication to C operate Organizations, Companies Churches and individuals.
We specialized at the following:
Burglar Proof
Entrance Gate
Diff-rents Kinds of Canopies.
Gas Stove
metal trusses Ect.
Our Vision:
To be the most efficient and preferred Welding technology and Fabrication Facility Company in Ghanaian Society and beyond.

Mission & Goals(1} The Adonai Welding Technology and Fabrication Company provides our community of clients with high-quality welding and Fabrication projects and Products in affordable.As well as provide welding technology and Fabrication skills for youth who are mostly in need to empower them and state-of- Skills training in techniques leading toward an Associate of Applied knowledge and outcome-based skills necessary to gain employment opportunities for Free. (2) To Support Genuine Charity Organizations and Churches to Spread the word and also to help the Needy Children and their Families.
Competitive edge:
-Modern Machinery and Equipment.
-The Strength of our Competent and Skills work force
-Ability to work 24/7 with our well Organized program to meet tight Schedules.
-Employees have to be the core values of team work professionalism excreting executing all projects.
- Team of expect, advisers, who have the requisite skills and knowledge in fashioning out custom made solution to any situation.

Our Clients :
Pronet Company Lmt
Methodist Church
Gee Engineering
Technical Services.
Presbyterian Secondary Technical Ect.
PARTNERS:
Unique Compassion Soul Wining Foundation
By His Grace Chapel, Ect.
We seek to partner with an International Investors, Lending Companies ,
who believes in Sustainable and Community Development that may love to help us with Funding for an equipment's and Steel Materials.
We have a lot to do but at the moment we are lacking Metal works resources.
Please if you would love to Partner with us please contact us on the website.